Christmas Eve at centralwOrld Bangkok Thailand
372
3
10
24.12.2022
20691
142
34
21.11.2021
TH
Christmas Eve at centralwOrld Bangkok Thailand Today I'm going to take you for a walk at Centralworld to experience the atmosphere on Christmas Eve besides the colors from the Christmas tree. If you come here during this time until the end of the year, you will be able to watch mini-concerts from famous artists every day. For today, I listened to beautiful songs from artists named Prang Kannarun or ladiiprang. Actually, her main occupation is not a singer. But she's an actress. I have to admit that she can sing very well and so Beautiful Location : CentralwOrld Bangkok Thailand 13.746198199630749, 100.53998057039212 How to get there : BTS Sky Train : Chidlom Station Video Shooting Date: 24 December 2022 Original Sound - Thank you so much for Watching I hope this video is helpful to you. If you like and Give me more Motivation to support me, please press follow and press the bell Follow Me: 🤍paitamnamwalkinthailand Fanpage : 🤍🤍facebook.com/PaitamnamWal... Instagram : 🤍🤍instagram.com/paitamnamwa... Youtube : Paitamnam Walk in Thailand 🤍🤍youtube.com/channel/UCWpM...
Кадры из видео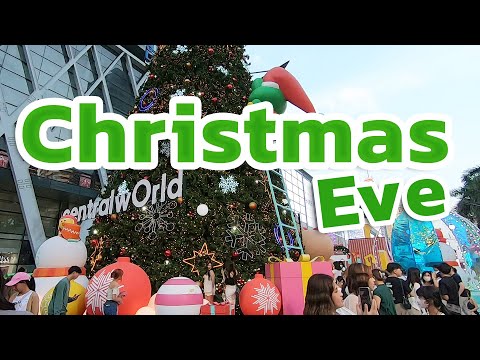 Комментарии пользователей:
James Tan
2022-12-24 20:15:57
Although the singer can connect with the audience, she was off-key many times!