TIKTOK GLITCH in IBIS PAINT X #Shorts - Quick Ibis Paint Tutorial
543245
257
22505
27.01.2022
132281249
948000
353
05.04.2017
NL
Ibis Paint Short Tutorial! In this short video I will show you how to do this fun colorpicking trick in Ibis Paint X. You might have seen people do this on TikTok, now you can do it too and follow the TikTok color glitch trend. Want more Ibis Paint X tutorials? Leave a comment! In this short Ibis Paint tutorial we'll do the following to create this TikTok glitch trick: ✔ Drop in a glitch image, for instance through IbisPaint itself, you can add a background image and scroll to Background Tones and pick Snow Noise ✔ Pick the Special Brush ✔ Set it to Expand ✔ Make the brush bigger ✔ Tap and hold your brush on the screen Now you'll never wonder how to create this effect in IbisPaint X again! ★Get my TREASURE CHEST full of Procreate freebies: 🤍freefromflo.com ∾∾∾∾∾∾∾∾∾∾∾∾∾∾∾∾∾∾∾∾∾∾∾∾∾∾∾∾∾∾∾∾∾∾∾∾∾∾∾∾∾ ✎ MY GEAR I work with an iPad Pro 12.9 inch 256GB: 🤍amzn.to/3n7arSl I also use an Apple Pencil 2: 🤍amzn.to/2HTD7y5 And here you'll find my Apple Pencil grip: 🤍amzn.to/3px2ZkR (note that these links are affiliate links, this means that I get a small fee when you purchase something, at no extra cost for you of course!) ∾∾∾∾∾∾∾∾∾∾∾∾∾∾∾∾∾∾∾∾∾∾∾∾∾∾∾∾∾∾∾∾∾∾∾∾∾∾∾∾∾ ★Get more out of Procreate with over 200 of my handmade Procreate brushes: 🤍gumroad.com/l/procreatemegapack Be sure to check out my other easy drawing tutorials as well. In those real time drawing tutorials you will draw things like a city skylines, animals. a variety of landscapes, lips, an eye and more using the free brushes that come with Procreate: 🤍🤍youtube.com/playlist?list=PLjTjiGdGPyO3Yca4bT5S073QlrHacObpT ✔ SUBSCRIBE to my channel and turn on notifications to make sure you won't miss any of my new videos ✔ Get my Procreate brushes to follow along the digital art tutorials: 🤍artwithflo.com/procreate-brushes ✔ Follow Flo on Instagram, Facebook and Twitter for even more art ✔ Keep practicing and have FUN!! ◈◈◈◈◈◈◈◈◈◈◈◈◈◈◈◈◈◈◈◈◈◈◈◈◈◈◈◈◈◈ Join the BIGGEST Procreate community at Patreon to watch more and longer video tutorials, get free brushes and get in touch with other Procreate creators: 🤍🤍patreon.com/artwithflo ◈◈◈◈◈◈◈◈◈◈◈◈◈◈◈◈◈◈◈◈◈◈◈◈◈◈◈◈◈◈ ★★Still reading? So there are people doing that huh? Thank you so much. I hope I'm able to inspire people to draw and paint or else entertain people with my videos and tutorials. If you have any questions, please feel free to leave a comment.★★ - Let's keep in touch! ►Patreon: 🤍🤍patreon.com/artwithflo ►Skillshare: 🤍🤍skillshare.com/r/user/artwithflo ►Instagram: 🤍🤍instagram.com/floortjesart ►TikTok: 🤍🤍tiktok.com/🤍artwithflo ►Facebook: 🤍🤍facebook.com/ArtwithFlo ►Twitter: 🤍🤍twitter.com/floortjesart ►Tumblr: 🤍artwithflo.tumblr.com/ ►Grab my brushes: 🤍artwithflo.com/procreate-brushes Thanks so much for watching! See you next time ❤ - Flo - #shorts #ibispaint #drawing ★★★★★★★★★★★★★★★★★★★★★★★★★★★★★★★ Art with Flo is all about having fun making digital art! It doesn't matter if you just got started making digital art or if you already have a bit more experience. I make Procreate video tutorials that are easy to follow and I will guide you through all the steps. You will be learning while doing! I'm sure we'll have a lot of fun together. Find art inspiration everywhere around you and get motivated to draw! Anyone can learn how to draw, as long as you stay focused, be patient and practice a lot. Oh.. and watch the Art with Flo tutorial videos of course!
Кадры из видео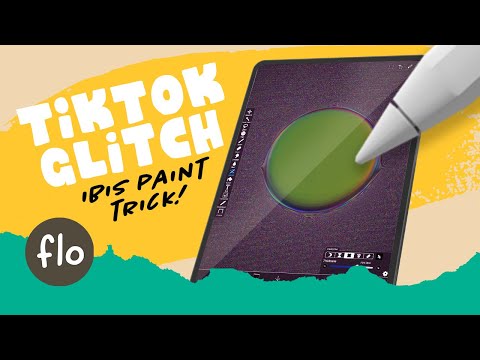 Комментарии пользователей:
tony davis
2023-09-22 23:01:29
tysmm!!
🌙Moonbear🌙
2023-09-22 05:35:49
No this is not true you need a game pass but the free on is all grey
gacha z
2023-09-22 03:49:13
Mine is not working on how it's supposed to....
NOTTI WORLD
2023-09-20 03:17:40
Game pls
👇🏾
MintVr
2023-09-20 00:28:41
I used popcat instead lol
HaseebPlaysRoblox
2023-09-19 20:29:51
Tysm this really helped for my tik tok and I just got 10k followers so tysm for my success
THANK YOU
RickyvxxPlayz
2023-09-18 20:36:08
"eye bis paint" 😭
That1youtubegirl
2023-09-18 19:26:15
U can also go into filters and look for noise
Emo kid
2023-09-17 16:07:24
How do you do like an animal one but like that behind it
ItzURboxCat
2023-09-15 15:52:58
It's for premium 😬
mimilala
2023-09-13 14:47:27
Привет из России
hadleigh estes
2023-09-13 02:28:28
I dont see it
hosonaga fan #1
2023-09-12 10:42:35
just use the noise filter
ZoeTroy_yt967
2023-09-12 10:08:40
Bro its ipad is literlly 99 percent😅😅
MajeczkaVelociraptor
2023-09-11 22:00:18
Fake 😢😢😢😢
Serious A
2023-09-10 10:56:18
But is not free😢
R_blox_sharky!
2023-09-08 22:06:04
I think it's better on procreate well I have pro create so I just think pro create is way better
Toca Life:FAMİLY
2023-09-08 09:03:36
Yoxdu😭